Indeed, like everyone else out there, we'll be jumping on the Black Friday bandwagon. Mostly it's because we're moving our office and warehouse in March, so the more stuff we can move now, the less we'll have to worry about later.
I guess what I'm saying is; everyone else is doing black Friday for the wrong reasons, whereas we're doing it for the right one:
We're lazy.
The sales will go active on Thursday night/Friday morning at 12:00 AM EST.
And here be a sneak peak (international folks should really pay attention):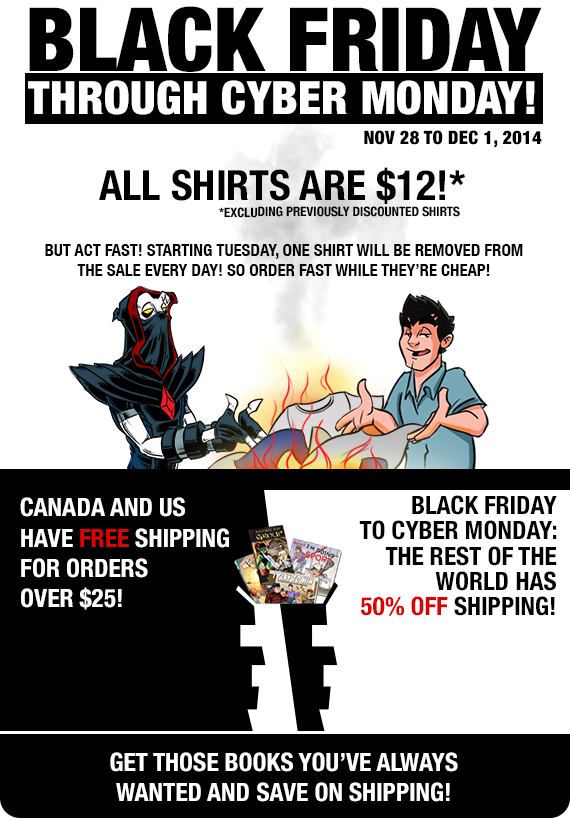 …so lazy.
-Because I Can.