GFL – Page 0049
Grouping For Looks is a page-by-page retelling of the Looking For Group saga through the lens of a mirror universe where Cale is a goateed tyrant and Richard is a holy soul trying to set him on a good path.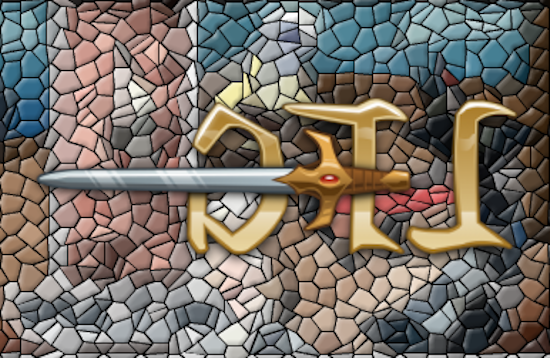 EXT. THE RIDD OCEAN – THE FATHER'S BONES – NIGHT
As Tav'Vraay's crew battens down the hatches and prepares to be boarded, Richard stares across the water at the incoming Legion ship.
Krunch, still tied to the deck, notices.
KRUNCH
Problem, redeemer?
RICHARD
I stands shoulder to shoulder with pirates in a fight against the local government. Am I a bad guy?
KRUNCH
Do you cause pain and suffering to those around you?
RICHARD
No?
KRUNCH
You do. Constantly. I developed a migraine when we met, worsened wherever we speak. You teach me new meanings of pain and suffering daily.
RICHARD
Oh…
KRUNCH
Does that make you a bad guy?
RICHARD
No?
KRUNCH
No?!
A vein on Krunch's forehead throbs.
RICHARD
You're a moral centrist. That pain you feel is being moved out of your comfort zone and having to take a stand that inconveniences you.
Krunch's forehead vein throbs so graphically, it needs a censor bar.
RICHARD
Just because we are positioned opposite someone in combat does not automatically make them our ene-
A ballista bolt skewers Richard, pinning him face first to the mast.
RICHARD
-my.
Krunch is so elevated, his smile also needs a censor bar. His whole face needs to be blacked out for decency's sake at this point.
GFL Archives
Original: LFG Page 49
First Grouping For Looks: GFL 001
Previous Grouping For Looks: GFL 048