While only loaded with a few comics to start, we're nonetheless pleased to softlaunch the LFG iOS App, now available for all iOS devices.
Please help us bug test the shite out of this thing, so that we can get all the kinks out before we start pushing all the rest of the content into it.
The App is free, and please file bug reports and comments/questions down below in the comments.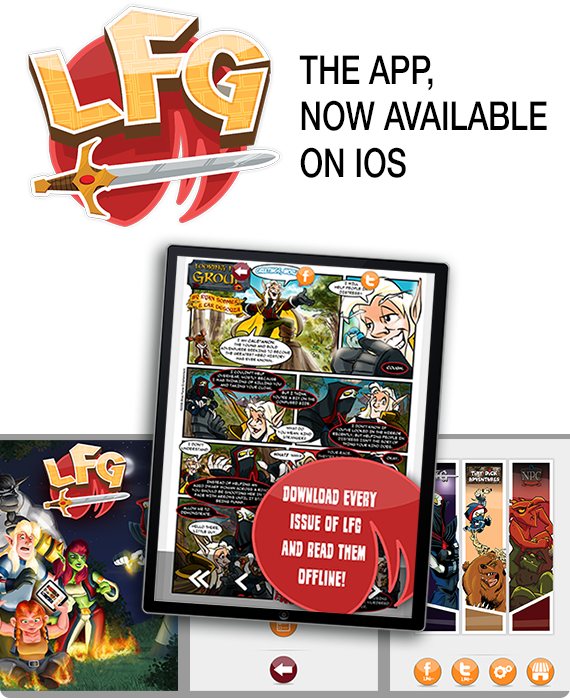 Did I neglect to mention that future updates will also contain video content?
As always folks, we appreciate the support and the feedback!
-Because I Can.