First and foremost, We will be at San Diego Comicon at Booth #1231 for the duration of the show.
And if that's not enough, we may also have some cool new things debuting there…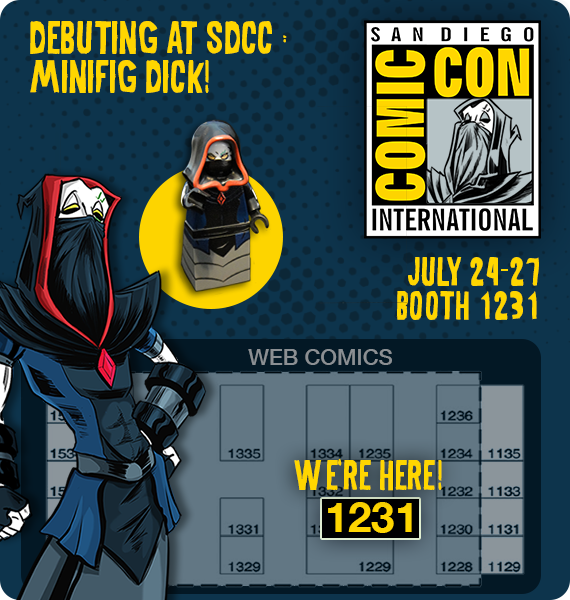 Indeed, we will have the Richard Minifigs at the show, ready to sell and be played with.
You'll come see us, won't you?
-Because I Can.